I was given an opportunity to review SKK Mobile's flagship phone. With the Platinum's features, will it make people consider buying this instead of other local mobile phone brands?

SPECIFICATIONS:
OS: Android 4.2.2 (Jellybean)
Processor: 1.2GHz Qual-Core MTK MT6589 processor
Display: 720 x 1280 pixels, 5" HD Capacitive Display
Wireless Connections: HSPA+, 3G, Bluetooth, WiFi, GPS
Memory: 16GB Internal Storage, MicroSD up to 32GB, 1GB RAM
Connectors: Micro USB port
Camera: 13.0 Megapixels with with LED flash (Main), 8 Megapixels (Front)
SIM Card Slot: 2x Regular SIM required
Battery: 1,800 mAh
SRP: Php 9,990.00
LOOKS LIKE A BUTTERFLY, WORKS LIKE AN S3
The unit I received for this review was the Red variant with a black front panel. I personally like this color combination and I think the glossy red back cover looks pretty hot. The curved back makes the Platinum comfortable to hold and despite of its large size, it isn't heavy at all. The built is quite solid and it could make people think that the price of this smartphone is worth above Php 10,000.00.
I couldn't help but notice that the Platinum is similar to HTC Butterfly's design. On the other hand, the skin, icons, ringtones, wallpapers and apps were all very similar to the Samsung Galaxy S3′s Touch Wiz UI. Even the "Life Companion" tag line of the Samsung Galaxy S4 was used by SKK Mobile on the Platinum. Though I'd like to think that there are some Filipino buyers who would want something similar to high-end brands like HTC and Samsung at a cheaper price, it might turn off others who do not want their phones to be copied from another brand.
PLATINUM PERFORMANCE?
 I expected the Platinum to give a "platinum" performance since it is the flagship phone of SKK Mobile. Powered by an MTK Quad-Core chipset with 1GB of RAM, the Platinum ran smoothly and I rarely encountered obstacles that hindered my usage. I installed casual games like Kuyi Mobile's new game called Elevator Joe and it played well on the phone. I recently got addicted on Dead Trigger and it was awesome, so awesome I didn't notice that I've been playing for more than an hour without any hiccups.
 The Platinum was used as my main device for my mobile entertainment needs which includes watching my favorite TV series. The 5″ HD screen display was a beauty, though I wish SKK Mobile made the sound a bit louder. After hours of watching episodes of Suits, I did not encounter any trouble on the Platinum.
ANNOYING SENSOR
SKK Mobile included its own gimmicky set of features. Air Slide lets the user do certain functions by moving your hand over the sensor located on the upper portion of the phone. Honestly, I found this annoying, especially whenever I use the camera. It would take photos on its own whenever my hand or finger would move/touch the sensor after I take a picture. I have no idea why such function was included because it doesn't make any sense at all. Good thing I found a way to turn it off in the Settings section.
CAMERA
The SKK Mobile Platinum is equipped with a 13 Megapixel camera at the back and 8 Megapixels at the front. The photos I took with the Platinum were ok since these places have enough amount of lighting. While these pictures can pass for an average user, I hope SKK Mobile can figure out to tweak their camera and improve its colors.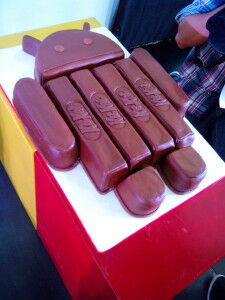 FREEBIES!
Competition in the local mobile phone market is tight especially when new brands are trying to make a name for themselves. Looks like SKK Mobile's strategy is to give their customers a lot more value than what they've paid for. Aside from the screen protector, they have included a case that is made of a tough rubber material. It actually looked good on the Platinum and it can certainly protect the phone's corners from accidental bumps. The case even covers the headphone jack and USB port. Plus points to SKK Mobile for giving away such freebies.
BATTERY
With a low price comes with a low battery capacity. The Platinum would have been a really good deal if they choose to add more juice to the battery. It comes with 1,800 mAh and if you are quite a heavy user like I am, then you would either have to bring a powerbank or look for a power outlet after 6-8 hours of usage. Maybe the reason why they made it less than 2,000 mAh is to bring the price down.
BOTTOMLINE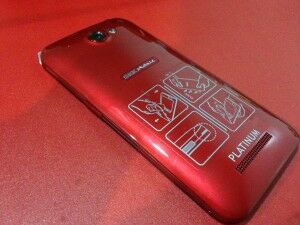 After reviewing the SKK Mobile Platinum for 2 weeks, I certainly think it can compete with the high end phones like Cherry Mobile's Cosmos line or the Starmobile Knight. Its performance is at par with the high-end local brands out there but with a competitive price of Php 9,999.00. For a Quad-core 5-inch display with freebies like the screen protector and case, I consider the SKK Mobile Platinum a very good deal. It is definitely recommendedas long as smartphone buyers would look beyond the unknown brand and consider the performance more.
LIKES:
Nice Display
Good performance
Freebies
DISLIKES:
Hardware/Software similar to HTC/Samsung
Annoying Sensor
Battery capacity should be at least 2000 mAh