While most of the events in the Mobile World Congress have been cancelled due to the virus scare, Huawei still pushed through with their virtual press conference to announce several new products. First to be introduced is the Huawei Mate Xs. For a lot of people, the Huawei Mate Xs looks familiar, but it's actually a new phone model.
The Huawei Mate Xs is an improved version of the Huawei Mate X, which was introduced in last year's Congress. The concept of the Mate Xs eliminates the need for having two separate devices – a smartphone and a tablet.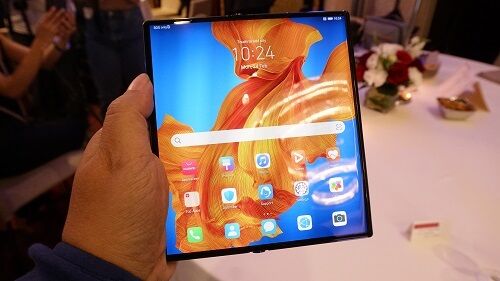 Users who need a bigger screen in an instant can simply unfold the Mate Xs and use the tablet for browsing websites, watching videos or multi-tasking tasks. The Mate Xs can be folded again into a normal sized smartphone which has a 6.6-inch screen at the front and 6.38-inches at the back. This is where the improvements were made. The "Falcon Wing" hinges were made more durable and no traces of folding lines can be found on the screen, unlike in the Mate X.
Powering the Mate Xs is the Kirin 990 5G. It comes with 512GB Internal Storage expandable with a Nano Memory card up to 256GB, and 8GB of memory.
Huawei's foldable phone comes with Leica Quad-cameras consisting of 40 Megapixels wide lens, 16 Megapixels ultra-wide, 8 Megapixels telephoto and a Time-Of-Flight Camera. Battery capacity is rated at 4,500 mAh.
The Huawei Mate Xs will have a retail price of 2499 Euros. No word yet on availability in the Philippines.