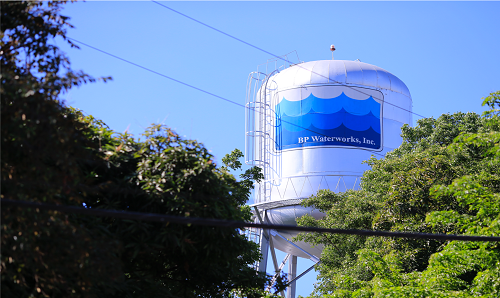 BP Waterworks Inc., an ISO-certified private water service providing customized water solutions to residential complexes and subdivisions for 25 years. Over the years, customers grew with more developers choosing to partner with the company. To meet these challenges, BP Waterworks tapped SAP to address its requirements using SAP Business ByDesign, a complete end-to-end business suite that helps growing mid-size businesses unite all
areas of the organization's functional departments and processes through a single cloud-based ERP software.
SAP aims to strengthen its financial information systems and achieve significant gains in providing accurate, insightful, and timely information to the organization's decision-makers and to keep pace with the growing demands of serving and nurturing a growing portfolio of consumers nationwide.
The implementation, dubbed "Project Splash", aims primarily to improve the flow of information within and across companies, divisions, projects, warehouses and offices located in Luzon, Visayas, and Mindanao. It also aims to integrate data flow, transaction processing, and reporting among finance, sales, and operations functional areas.
Quoting Georg Simon Bragas, the company CFO, "I felt a compelling need to upgrade our current ERP system to reach our goals and aspirations as an organization. We were getting bigger and, yet, our support systems could not keep up as much as I wanted. We needed an upgrade-a big upgrade. With SAP ByDesign, I expect to bring a new generation of robust computing into our transaction processing, analyzing, and reporting. Using a cloud platform, I envision a quicker flow of information across our locations all over the country. I also expect to reap the benefits of increased accuracy, timeliness, valuable insight, increased accountability, tighter controls, increased efficiency, improved customer service, and, overall, a better way of managing information and financial processes. Lastly, with this investment in SAP ByDesign, we have set the stage for stabilizing our ERP system. We will now have more flexibility to adapt to the future."
Edler Panlilio, Managing Director, SAP Philippines said, "Corporate leaders should provide their growing companies with advanced solutions to expand properly in the digital landscape and achieve their goals effectively while delivering customer expectations. We are excited for BP Waterworks as they begin to integrate SAP Business ByDesign to help them run better projects and become a part of the rising intelligent enterprises in the country."
For more information, visit www.sap.com.